3.95 Details
BioSkin Isolation Gowns
We've worked with our regional hospital network to manufacture single use gowns for their employees. Here are the details:
‣ All components and labor made in the USA
‣ Registered with the FDA – Gowns are NOT manufactured under the FDA Emergency Use Authorization
‣ When the FDA EUA is rescinded, the supply chain will not be affected.
‣ Passes all ASTM F3352-19 barrier performance and physical property performance requirements of single use Level I gowns.
‣ 360 degree coverage
‣ Available in medium or large
Disposable isolation gowns are made of 1.2 mil high density polyethylene (certified high grade hexene copolymer). Melt index is 190°C. Complies with FDA regulations 21 CFR 177.1520 (c) 3.1(a) +(3.2(a) and with most international regulations concerning the use of Polyethylene in contact with food articles.
Material and Care

Lightweight
At only one millimeter thick, our braces are ultralight compared to the competition.

Dynamic Stretch
Our braces feature four-way stretch fabrics so they move when you do.

Breathable
Highly breathable materials help keep your skin cool and dry all day long.

Hypoallergenic
Hypoallergenic materials mean everyone can wear BioSkin braces.
Care: Hand wash in cold water and then hang to dry. For the face masks, hand wash in warm water and air or tumble dry.
Reviews
The disposable gown features break away slits for face shields, thumb holes, and seamless ties. Here are the measurements for the size large.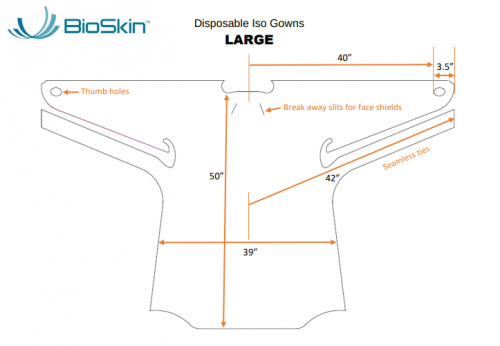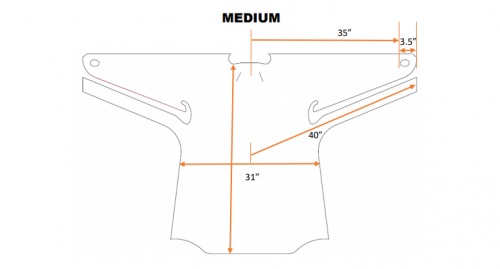 The gown slides over the head and ties in the back for a seamless front. The prime grade hexene copolymer creates a level one, waterproof, disposable gown.