3 Pack Variety - Fabric Face Mask without Nose Piece (Black, Gray, & Navy)
20
Made from BioSkin's hypoallergenic materials
Details
With creativity and quick thinking, BioSkin's manufacturing team has shifted some of its production capacity to manufacturing much needed protective equipment for hospitals and the general public during this global pandemic. This fabric face covering is made from our hypoallergenic BioSkin material which we normally use to produce orthopedic braces. Get answers to commonly asked questions below.
What are your masks made with? 
The fabric we use to make our masks is made of layers of polyester and Lycra knit together with the polyester on the outside for softness and the Lycra in the middle for stretch. The masks are made of a single layer of this structured knit fabric. 
Click here to watch an educational video about our masks.
Does the mask meet CDC guidelines?
They meet the guidance provided by the CDC. 
Click here to read the CDC guidelines. 
Is there a pocket for a filter?
There is not. 
What are the washing instructions?
To preserve the longevity of the nose piece, hand washing is recommended. However, you can also machine wash on the gentle cycle in hot water and air dry. 
Is it hot? 
The masks are comfortable and breathable. 
Can I return them?
If you are unhappy with your masks, we will replace or refund your money without requiring a return. 
Are there additional sizes?
At this time, the mask comes in one size only. 
How are they packaged?
Three masks come in a sealed plastic bag. 
Can I pick them up locally?
If you would like to purchase your mask locally, you can do so at the BioSkin store at 135 West Main Street in Medford, OR. We're open Monday - Friday from 11am - 4pm.
Material and Care

Lightweight
At only one millimeter thick, our braces are ultralight compared to the competition.

Dynamic Stretch
Our braces feature four-way stretch fabrics so they move when you do.

Breathable
Highly breathable materials help keep your skin cool and dry all day long.

Hypoallergenic
Hypoallergenic materials mean everyone can wear BioSkin braces.
Care: Hand wash in cold water and then hang to dry. For the face masks, hand wash in warm water and air or tumble dry.
Adjustable Tie Masks also available
BioSkin face masks are also available in a tie-back mask design that fits a wide variety of faces and is sewn to follow the contours of your face, providing a comfortable fit that won't slip when you have a conversation.
Shop now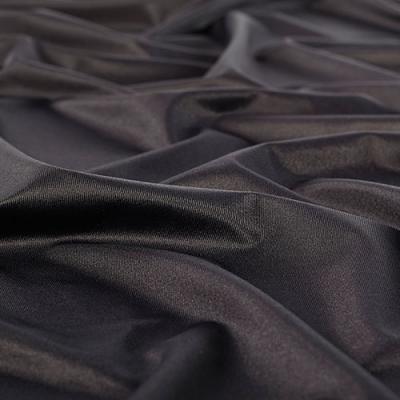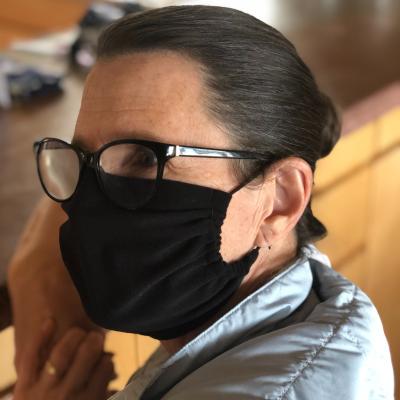 HYPOALLERGENIC & BREATHABLE
Made from BioSkin's hypoallergenic fabric for a lightweight, comfortable fit. The fabric functions to help absorb airborne pathogens expelled during exhalation.
GIVING BACK
At BioSkin, we are donating a percentage of mask sales to nonprofits that are helping to address the growing need for food assistance in our communities during this time of crisis. Thank you for helping us donate over $100,000 and counting so far! You can learn more about our donations here.
"A huge thank you BioSkin for your generous contribution. It is wonderful to partner with an organization that has also rapidly changed to address our community needs during the Covid19 crisis. Your donation will be used to help fund and further our home delivery response and will allow Sunshine Division to continue to home deliver to 1,100+ households every week with a no-contact food box delivery to the doorstep of local families in need."
- Kyle Camberg, Executive Director - Sunshine Division