285
An Exceptionally Comfortable Knee Brace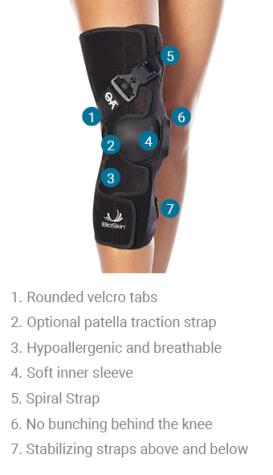 Details
The CrossFire OA combines unloading in the tibiofemoral joint with realignment in the patellofemoral joint. Using a spiral strap, the CrossFire OA engages a three-point leverage system to comfortably pull the knee out of varus or valgus and decrease pain in the affected compartment. For those patients with additional patellofemoral OA, an optional Q-strap can be used to place gentle pressure on the patella to support proper alignment and increase joint surface contact. Constructed with lightweight, breathable materials, the CrossFire OA is comfortable and easy to wear, even under clothing. The strap and buckle design makes donning and doffing easy for patients who struggle with dexterity. The CrossFire OA is also designed for longevity with easily replaceable Velcro panels so the patient can get years of use from the same brace.
Material and Care

Lightweight
Our braces are ultralight compared to the competition.

Dynamic Stretch
Our braces feature four-way stretch fabrics so they move when you do.

Breathable
Highly breathable materials help keep your skin cool and dry all day long.

Hypoallergenic
Hypoallergenic materials mean everyone can wear BioSkin braces.
Care: Hand wash in cold water and then hang to dry.
Application Instructions
Reviews
A Knee Brace Won't Work if You Don't Want to Wear It We made sure that you will.
COMFORTABLY UNLOAD THE KNEE
The CrossFire OA uses a three-point leverage system and a non-elastic strap to pull the knee out of varus or valgus and decrease pain.¹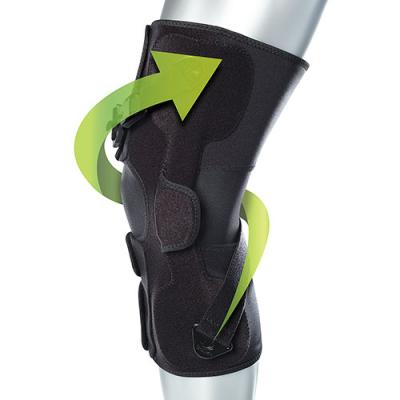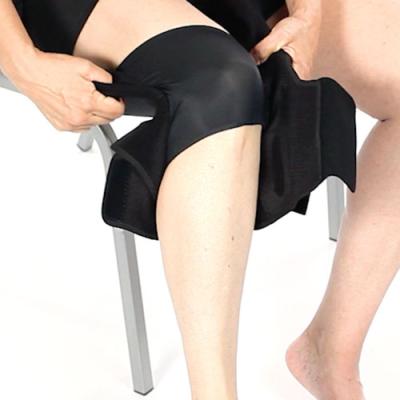 HYBRID WRAPAROUND DESIGN
An inner sleeve makes applying the brace easy. The sleeve holds the brace in place so you have both hands available to adjust the fit. The sleeve also provides compression to the entire knee to control swelling and deliver pain relief, while the wraparound component of the brace provides more sizing flexibility and a perfect fit.
PATELLA TRACTION CONTROL
Among patients with tibiofemoral OA, 91% also have radiographic patellofemoral OA.² BioSkin's Q strap has been clinically proven to decrease pain in the PF joint by supporting proper patellar alignment and increasing joint surface contact.³