BioSkin offers a wide variety of sports medicine and wellness products to keep you active, healthy, and strong.
135 West Main Street. Medford, Oregon   •  541-203-9231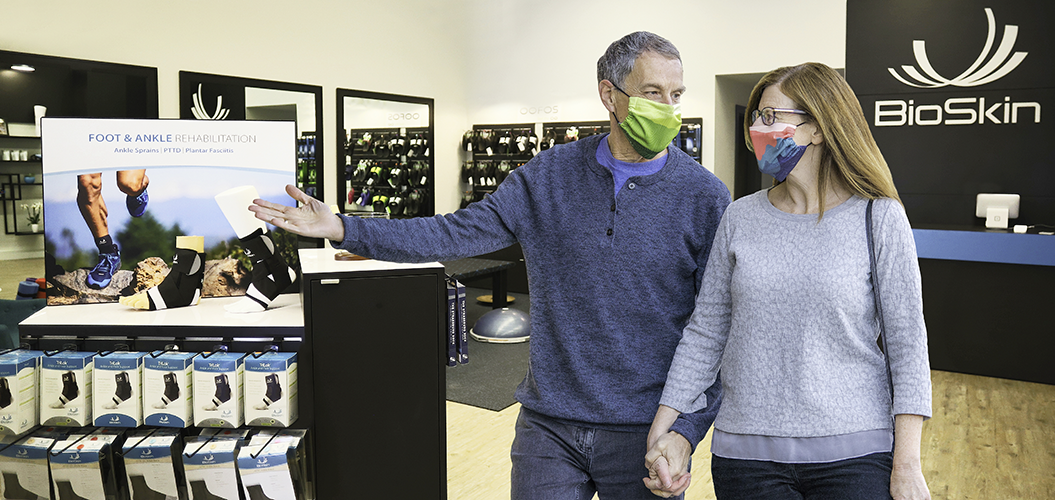 PERFORMANCE • PREVENTION • RECOVERY
BioSkin Orthopedic Bracing
Soft | Breathable | Lightweight | Hypoallergenic | Durable
When you're injured, you need a bracing solution that provides just the right amount of support, without getting in your way. Our braces combine a low-profile design with proprietary BioSkin fabrics that stretch, wick moisture, and move when you do, so they're comfortable to wear all day long during any type of activity. Visit the store to meet with one of our expert fitters and find the brace that's right for you.
In addition to BioSkin and BioskinFit products, we carry a diverse line of premium products to help prevent injury, promote recovery, and improve performance. Knowledgable staff are available to help your find the best products for your needs. Stop by the store to see all of the great products we have in stock.
BioSkin Store Location and Hours