35.81
Comfortable Plantar Fasciitis Pain Relief
Details
This Night Splint features an articulating hinge design to provide functional adjustability during rehabilitation of your patients. The ergonomic and comfortable design offers malleolar relief and prevents toe constriction with a wide, soft cushioned metatarsal area. Additional features such as the anti-slip sole, low profile design, and fully adjustable tension strap with pneumatic pad for added support further increase patient compliance.
Material and Care

Lightweight
Our braces are ultralight compared to the competition.

Dynamic Stretch
Our braces feature four-way stretch fabrics so they move when you do.

Breathable
Highly breathable materials help keep your skin cool and dry all day long.

Hypoallergenic
Hypoallergenic materials mean everyone can wear BioSkin braces.
Care: Hand wash in cold water and then hang to dry. For the face masks, machine or hand wash in hot or cold water and air or tumble dry.
Application Instructions
Reviews
A Night Splint Patients Want to Wear
PROMOTE PROPER HEALING
The articulating hinge and fully adjustable tension strap allows the night splint to hold the foot in the correct position to promote proper healing overnight.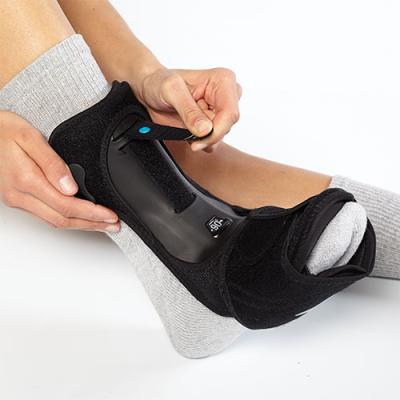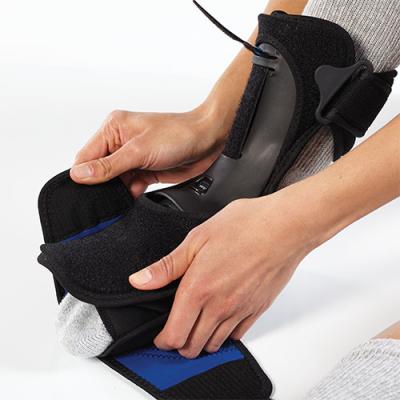 COMFORTABLE FOOT PAD
The foot pad is made from a soft, hypoallergenic material and is wide and cushioned to prevent toe constriction.
LOW PROFILE DESIGN
The low-profile design and pneumatic comfort pad create a Night Splint that is comfortable enough to sleep in.