135.99







Hinged Knee Brace for Patellofemoral Pain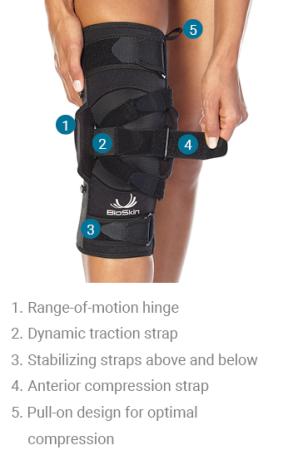 Details
The BioSkin Q Lok is the only brace that has been shown to affect patellar positioning in weight bearing MRI studies. The unique design provides necessary compression while increasing surface contact area in the joint, thereby decreasing pain. The superior compression and unique strapping system of the Q Lok push the patella back into the correct position in the trochlear notch. A properly positioned patella spreads the force in the knee joint over a larger surface and decreases pain and wear on the joint. This brace is constructed from Bio Skin's breathable materials making it very comfortable while giving excellent compression without causing discomfort. A lightweight range-of-motion hinge controls flexion and extension without adding excess bulk and weight.
Material and Care

Lightweight
Our braces are ultralight compared to the competition.

Dynamic Stretch
Our braces feature four-way stretch fabrics so they move when you do.

Breathable
Highly breathable materials help keep your skin cool and dry all day long.

Hypoallergenic
Hypoallergenic materials mean everyone can wear BioSkin braces.
Care: Hand wash in cold water and then hang to dry. For the face masks, machine or hand wash in hot or cold water and air or tumble dry.
Application Instructions
Reviews
Superior Stabilization for Patellofemoral Tracking Disorders
ADJUSTABLE PATELLA CONTROL
The Dynamic Traction Strap applies counter pressure on the patella to prevent a variety of tracking disorders. The innovative design increases pressure on the patella as the knee bends.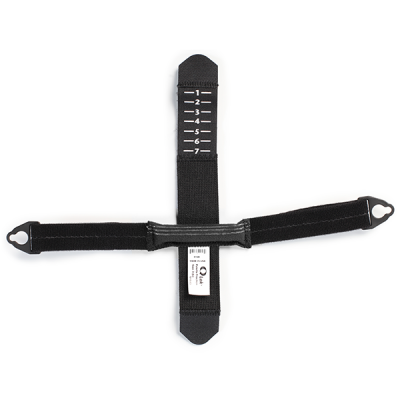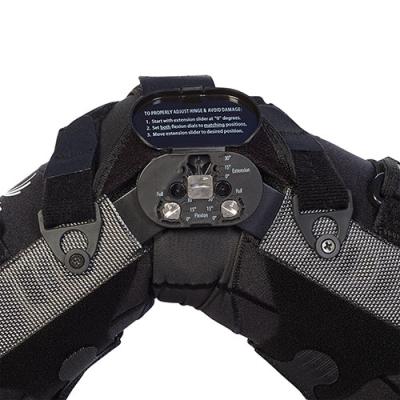 MOTION CONTROL
The hinges are made from an extremely lightweight aluminum and contain an easily adjustable motion control center to limit specific degrees of flexion and extension.
ANTERIOR COMPRESSION
The closed-patella design and elastic straps over the knee provide extra compression to gently seat the patella in the trochlear groove. Tick marks on the strap help the user apply consistent pressure with each use.