76.11 An Exceptionally Comfortable Back Brace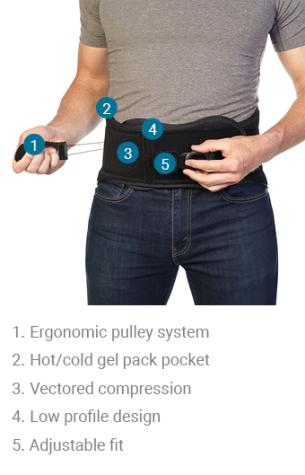 Details
The Vector Lumbar Support provides targeted, vectored compression through a dual pulley cinching system. When your patient pull the handles, the cinching system pulls the lumbar panel forward into the spine, providing needed support and instantly reducing pain. The lumbar panel can be adjusted left or right with the pulley handles for customized, targeted compression. The Vector's lumbar panel also includes a pocket for a hot/cold therapeutic gel pad. The gel pad (included), can be placed in the microwave for soothing heat, or in the freezer for pain-relieving cold. The Vector is designed to be lightweight and low-profile so it can be worn discreetly under clothing.
Material and Care

Lightweight
Our braces are ultralight compared to the competition.

Dynamic Stretch
Our braces feature four-way stretch fabrics so they move when you do.

Breathable
Highly breathable materials help keep your skin cool and dry all day long.

Hypoallergenic
Hypoallergenic materials mean everyone can wear BioSkin braces.
Care: Hand wash in cold water and then hang to dry. For the face masks, machine or hand wash in hot or cold water and air or tumble dry.
Application Instructions
A Back Brace Won't Work if You Don't Want to Wear It We made sure that you will.
EASY TO USE
The Vector back brace uses an ergonomic pulley system to provide vectored compression to the low back. The pulley system easily slides on the rollers to pull the back panel into the lower spine to relieve pain and pressure in the area.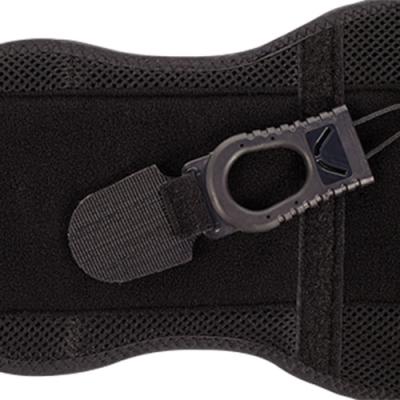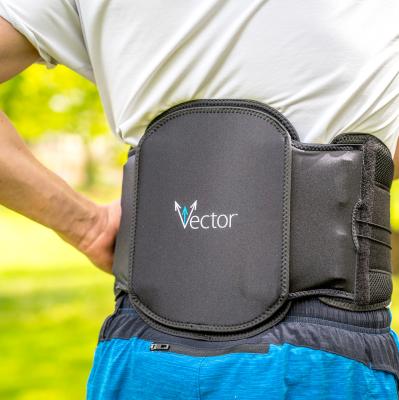 ADJUSTABLE FIT
The front panel of the Vector is velcro-compatible to allow for an easy-to-adjust fit.
INTEGRATED HOT / COLD THERAPY
The back panel of the Vector back brace has a pocket to hold a hot/cold gel pack (included). Place the gel pack in the microwave for soothing heat, or in the freezer for pain-relieving cold therapy.