Visco Knee Sleeve with Straps
46.86






Relieve Pain from Patellofemoral Problems, Swollen Joints and More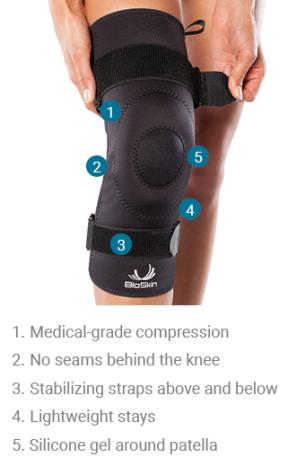 Details
The Visco Knee Sleeve offers a simple and comfortable solution for a number of injuries. A silicone, Visco-gel pad encircles the patella, providing passive massage to control edema and relieve pain. Flexible, lateral stays provide light support to the joint. The brace is constructed from BioSkin's proprietary hypoallergenic, breathable and compressive materials so it is comfortable enough to wear all-day.
Material and Care

Lightweight
Our braces are ultralight compared to the competition.

Dynamic Stretch
Our braces feature four-way stretch fabrics so they move when you do.

Breathable
Highly breathable materials help keep your skin cool and dry all day long.

Hypoallergenic
Hypoallergenic materials mean everyone can wear BioSkin braces.
Care: Hand wash in cold water and then hang to dry. For the face masks, machine or hand wash in hot or cold water and air or tumble dry.
Application Instructions
Passive Massage Soothes the Knee Joint and Relieves Pain
PASSIVE MASSAGE
The silicone gel in the Visco Knee Sleeve fills the void around the patella to deliver consistent compression all over the joint to control edema and promote recovery and pain-relief.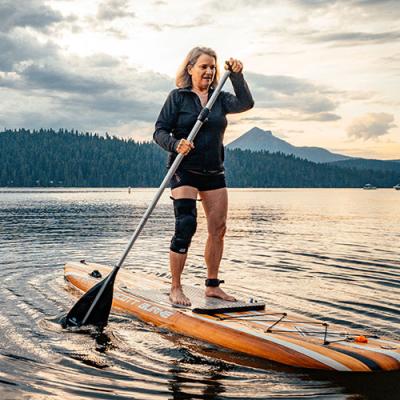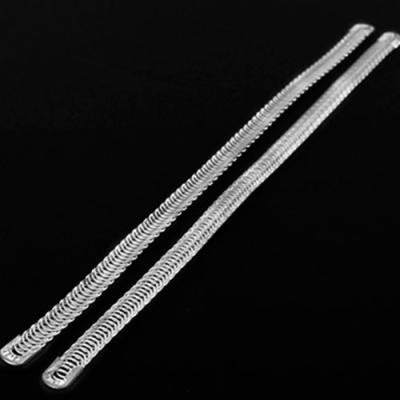 LIGHTWEIGHT STABILITY
The Visco Knee Sleeve is constructed with two medial and lateral stays to provide lightweight stability to the knee joint. These stays, along with the high-level compression from BioSkin's proprietary material, provide light support to knees with mild instability.
EASY TO USE
The finger loops and simple, pull-on design create an easy-to-use and comfortable-to-wear knee brace. Patients can simply slide their fingers into the loops to pull the sleeve up and then fasten the straps above and below the knee to create a snug and comfortable fit that will stay in place all day long.