19.66







Lightweight and Comfortable Wrist Support
Details
This simple wrap is constructed from BioSkin's light and breathable material to comfortably provide compression and support for minor wrist injuries. The Boomerang prevents wrist pain with compression and mild support and comes in one universal size that fits on either the left or right hand.
Material and Care

Lightweight
Our braces are ultralight compared to the competition.

Dynamic Stretch
Our braces feature four-way stretch fabrics so they move when you do.

Breathable
Highly breathable materials help keep your skin cool and dry all day long.

Hypoallergenic
Hypoallergenic materials mean everyone can wear BioSkin braces.
Care: Hand wash in cold water and then hang to dry. For the face masks, machine or hand wash in hot or cold water and air or tumble dry.
Application Instructions
Get Wrist Support Without Losing Range of Motion
UNIVERSAL SIZING
The Boomerang comes in one universal size and can be used on either the left or right wrist. It's as simple as that!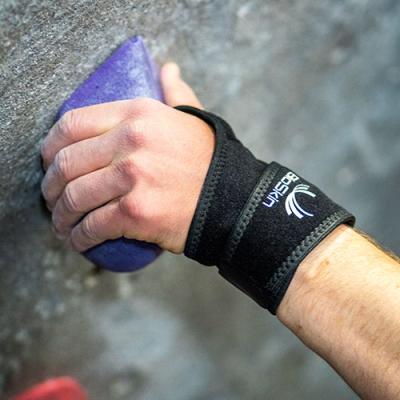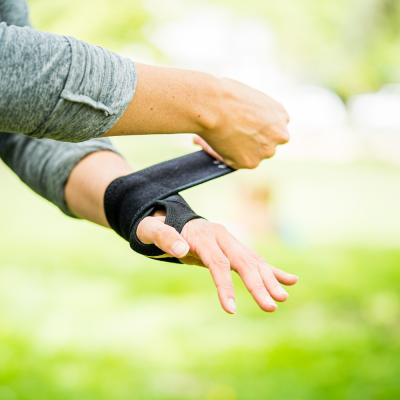 FULL RANGE OF MOTION
While wearing the Boomerang, your patients have full use of their fingers and wrist joint.
LIGHTWEIGHT & BREATHABLE
The inside of the Boomerang is lined with a lightweight and moisture-wicking fabric. The material is soft against the skin and works with the body's natural climate system to keep your patients cool and dry.